Invisalign™
A Clear Alternative for a Straighter Smile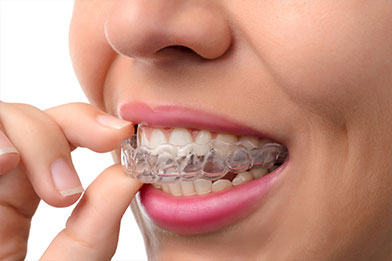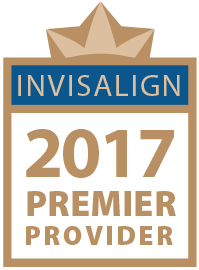 Dr. Brent is delighted to offer Invisalign™ invisible aligners, a state-of-the-art solution that permits many patients to have straight teeth in as little as 6 - 15 months! These aligners can adjust for overcrowding, widely spaced teeth, overbite, underbite, crossbite, open bite, or deep bite. If malocclusion is left untreated, it can lead to stress and early wear on your teeth and gum disease.
Invisalign uses 3-D computer-imaging technology to plan your entire treatment from the present position of your teeth to your future smile. From this plan, clear thermoplastic aligners are produced. These are like teeth-whitening trays and are tailor-made to exactly fit your teeth. When you install the first set of aligners, they use gentle forces to shift your teeth slowly into position. Every one to two weeks, you swap them with the next set of aligners. You only need to visit the office for assessment every four to eight weeks. Total treatment time is based on your personal needs and goals. Dr. Brent and members of her team have undergone Invisalign, so you can see the results first hand!
Invisalign Boosts Your Confidence
There are some "clear" advantages to the Invisalign system. For example, no one will know you're straightening your teeth because the clarity of the aligners makes them almost invisible! People would have to know you're wearing aligners, or look very closely, to be able to see them. This will be a real confidence booster when it comes to your smile all through your active treatment.
Don't forget comfort! There are no braces, wires, or headgear to cause mouth irritation. The aligners are a single unit, with no metal or wires to be checked and adjusted, so you even get to spend less time in Dr. Brent's chair.
Then there's the convenience factor. Though you wear the aligners 24 hours a day, they are simple to remove for eating and brushing, which means no food restrictions. Keeping your teeth clean and plaque free is just as stress-free as it was before treatment, because there are no braces to get in your way.
A straighter smile is just a phone call away! Schedule online or call for a no-cost/no-obligation consultation at (913) 220-2209 to determine if you're a candidate for Invisalign.